About us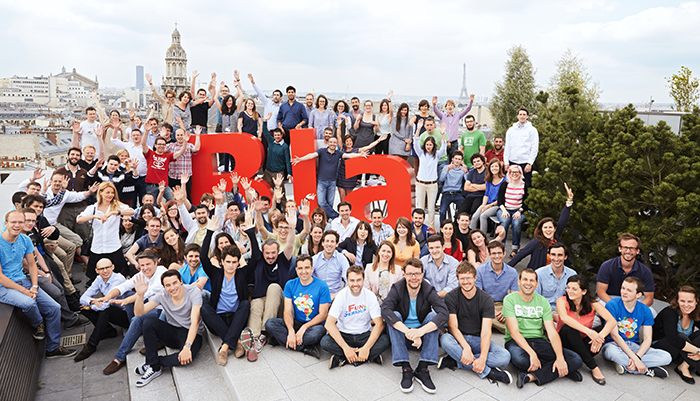 BlaBlaCar at a Glance
A successful and innovative worldwide start-up, backed by Accel Partners and Index Ventures, in a rapid international growth phase, our HQ are based in Paris and we have international teams in Madrid, Milan, Warsaw, Hamburg, London, Moscow, Istanbul and New Delhi. We are creating an entirely new, people powered, transport network. With dedicated customer service, state of the art web and mobile platforms, and a highly engaged community of users, BlaBlaCar is making road travel fun, money-saving and more efficient. We are always recruiting talented new team members to support our rapid growth.
Being part of the BlaBlaCar team means:
you will have a positive social impact on the world, as we continue to make road travel smarter and more sustainable
you will work in a fast-paced environment with a highly agile team of dynamic, hyper-motivated and talented individuals
you will join a worldwide company, with a real international culture and vision; multi-lingual and highly mobile
Company Metrics
10 million members
13 countries
over 2 million members travelling with us every month
over 2 million trips available in the future at any given time
over 3 billion miles shared
an estimated £216 million saved by our drivers every year
an estimated 700,000 tons of CO2 saved
average car occupancy 2.8 people (vs 1.6 average)
over 5 million app downloads (iPhone and Android)
Internships
Every year, we hire 3 interns per country, specialists in event management, for the "BlaBlaTour", to organize the "BlaBlaTime" in different cities in France, Europe and now all around the world, to meet the ridesharers face to face !

Find more about this at blablatech.com